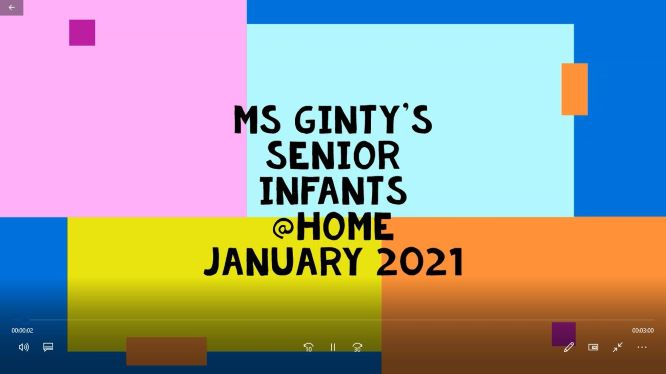 Working Hard at Home - Room 8A (Jan '21)
Here we are again, teaching and learning remotely once more! All the new skills we learned last year are coming in very useful as we work from home once more. Just like the last time, it is great to see some of the things children are getting up to and some of the great work they are producing.
Here we present a very entertaining video, put together by Ms. Ginty from the great pictures sent to her by her class of Senior Infants who normally gather in Room 8A.
Well done all round and once more, Thank You all for sharing!!
Just scroll down and click PLAY on the video panel below and enjoy the show!!
(If reading this on the site homepage, please click on the image or post title above first, then scroll down to the video on the page that opens).