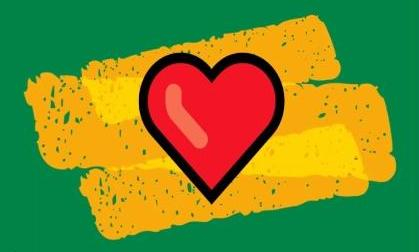 Virtual Video Love from Room 8A
Is it the most common word used in songs...."Love"....?? Certainly seems to be - one famous group telling us that "All you need is Love" while elsewhere it is said that "Love is all around you"...... One thing for sure, "Love is in the Air" around the pupils from Ms. Ginty's Senior Infants Class in Room 8A, as they prove with their latest video release!
Obviously, there was plenty left over after Valentine's Day and it needed somewhere to go. So, luckily for us, they have bundled it up with some nice music and launched it for all to enjoy below.
Keep up the great work there and keep sending us your latest creations, which help keep our spirits up, as we march on towards brighter days ahead, in all sorts of ways!!❤️☺️
(P.S. If reading on the website homepage, just click on the image or title above to open the full post and access the Video).