Virtual Hugs from Room 8A!!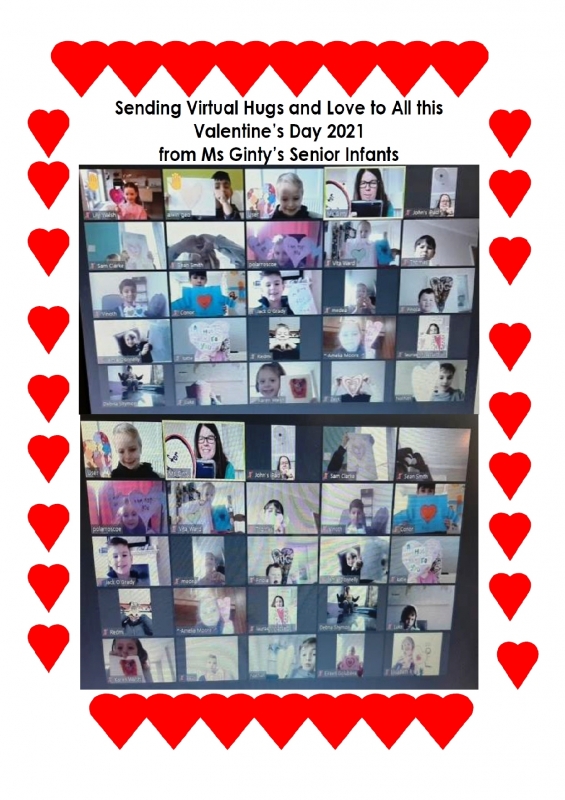 Even though we are still in lockdown and working from home, it does not mean we can't still celebrate the special days that come along. What more important day then to mark these days than Valentine's Day, where we send all our love to the most special people in our lives.
That is exactly what the ever-busy gang in Ms. Ginty's Senior Infants Class from Room 8A have been doing recently. Now, they want to share their Virtual Hugs for Valentine's Day with the rest of us to bring ome love and happiness to our days.
So, Thank you all very much and we return the hugs and love to you all and hope everyone has a "LOVE-ly" weekend, whatever you do.
You can open a full page version of the picture on the right by clicking on the PDF link below, to print or view as you wish. Also view the two screenshots individually from the photo links.
(P.S. If reading on the website homepage, just click on the image or title above to open the full post and access the pictures).