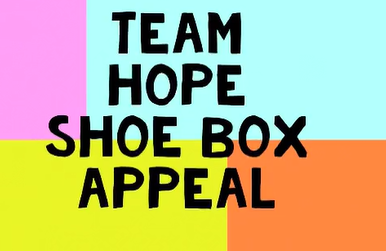 Team Hope – Christmas Shoebox Appeal 2023
A huge Thank You to everyone who participated in our recent Team Hope Christmas Shoebox Appeal.
As I'm sure you are all aware, it was a great success thanks to the generosity of all the families who donated to this worthy cause, either through returning shoeboxes to the school or through online donation.
The enthusiasm of the children was a joy to behold, as was their awareness of the need to help others especially at this wonderful time of year.
Go raibh maith agaibh as an bhflaithiúlacht sibh..