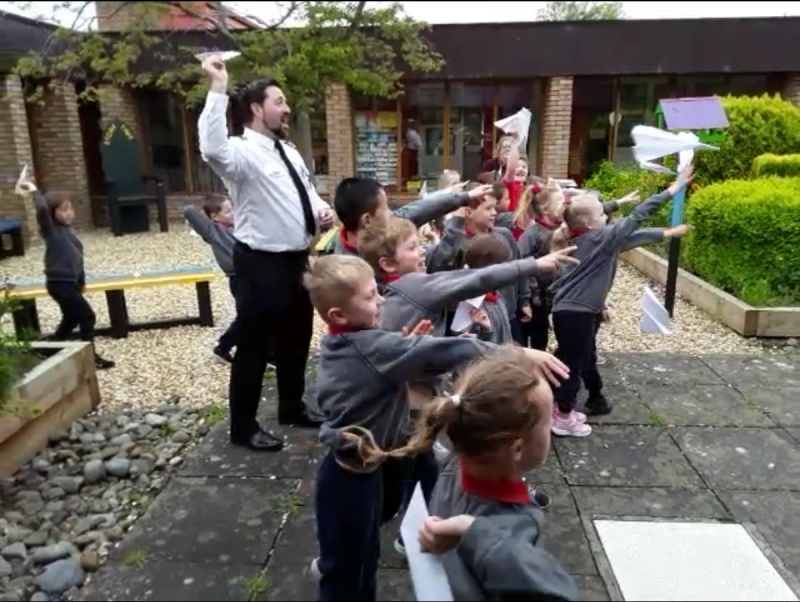 Science Week 2022
Science Week 2022
Last week, May 3rd- 6th 2022, saw the long-awaited return of Science Week to Holy Family JNS. Science Week takes place nationally in November but we always like to mark it in the Spring term instead. Due to COVID closures this is the first time we have been able to celebrate it since April 2019.
Science in a Junior School is often a subject that flies under the radar as children may not recognise that the lesson they are doing on trees or light, for example, is classed as Science, and without any regular Science homework, parents can also be unclear about what is covered at this level. So having a week dedicated to Science can help to highlight this curricular area, as well as how important Science is in every day life, and the many jobs and hobbies that an interest in Science can lead you towards.
We put out a call to any parents that work in Science, Technology, Engineering or Maths (STEM) and we had some great volunteers get in touch. Every class got at least one visitor and the children and teachers learned so much. We had a wide array of occupations represented, from Pilots to Microbiologists, Fingerprint Experts to Nurses, and many more. It really was lovely to see parents back in the school at last and sharing their knowledge and talents with us all. They are a valuable part of our school community that has been greatly missed for the past 2 years.
The children also had an opportunity to explore some exciting experiments in their classrooms, some photos of which are below. A huge thanks to all the teachers for engaging with this at such a busy time of year. We had some 1st classes excavating dinosaurs, the 2nd classes will soon be growing and releasing their own butterflies from caterpillars, some Junior Infants made rainbows with skittles, and if you have a Senior Infant at home, ask them about the disappearing Coca Cola! The children loved learning a Science Fact of the day each morning, as well as researching famous scientists throughout history. With the weather warming up at last, why not use this time of year to explore nature with your children and engage their curiosity even further.
Thanks again to all the parents, teachers and children for making Science week so fun and interesting and we are looking forward to even more events and visitors in 2023.