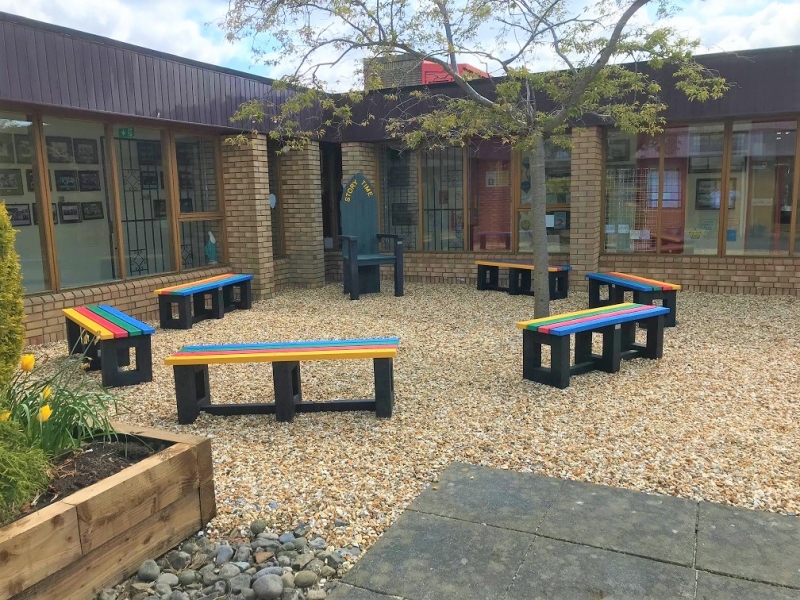 Once Upon A Time.......
Everyone loves a good story.....children and adults alike. Storytime is an essential part of childhood and as much as children love to hear stories, adults love to tell them. Whether it be at bedtime or curled up on the sofa, shared storytime is time that everyone treasures. It is a core part of the schoolday too and children learn so much through stories, on top of the enjoyment they get from hearing them.
So we are delighted with the latest development at the school - the launch of our beautiful, new, outdoor story space. Located in the recently revamped patio area, it is a magical space for a class to go with their teacher to hear a story. Right at the heart of the school premises, cosy and private, it will be a very busy space for sure - as long as the weather smiles down favourably on us. It would not have been possible without the generous assistance of the Parents' Association so once again, children and staff say "Thank You" to them for their ongoing support of the school.
Click on the photo above to enlarge and see more......
Now, back to the story...where were we..........