Green Schools Project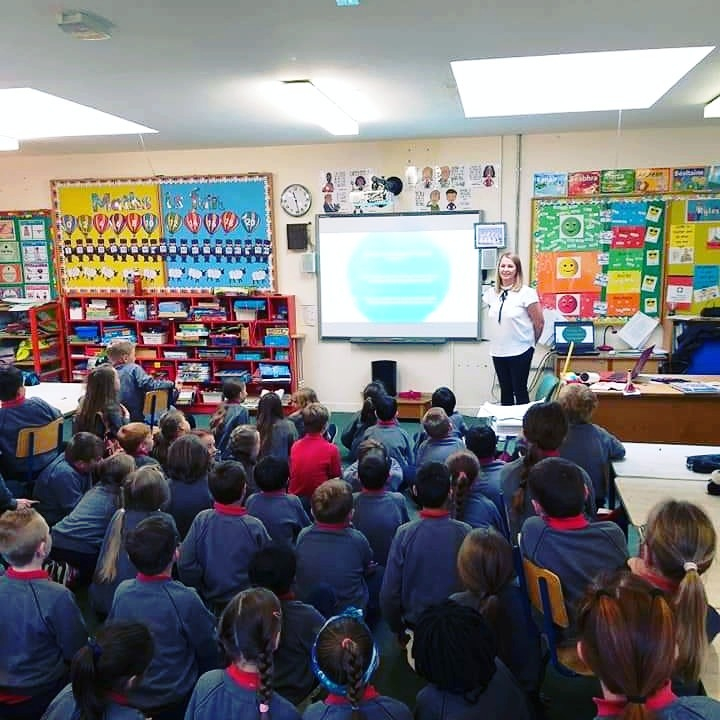 Latest News: (December 2020)
Over the past few years, (beginning September 2012), we have been working very hard to achieve our "Green School" status and we successfully raised our first Green Flag in May 2014, for "Litter and Waste". Work has continued since, as we aim to receive our second flag in May 2016, this time for "Energy". In May 2019 we were very proud to achieve Flag number 3 for "Water". We now move on to Flag 4 for "Travel" (September 2019) and you can follow our progress by clicking on the specific page links below to read about each individual flag project.
You can also read the "Walkability Audit Report" done as part of Flag 4 by clicking on the PDF link below.
Update May 22nd 2019 - Target Achieved!!
We are delighted to report that we have met our target and have received our 3rd Green Flag for our work in the area of WATER....to see more, click on the page link below......Green Flag 3. Congratulations and Thanks from both the Adult and Childrens' Committees.
UPDATE: MAY 2019 - CLIMATE AMBASSADOR
Karen Barody, Climate Ambassador spoke to 2nd class recently. Read the full story below on our "Green Flag 3" page.
UPDATE: MARCH 2019
Climate Action Week was marked by the children in the school.....to read about their efforts please click on the page link just below in "Further Reading"......Green Flag 3.
UPDATE: OCTOBER 2018
The photographs below are the 2018 - 2019 Green School Adult and Pupil Committee Members who will drive the project forward as we strive for our next flag which is Green Flag 3 - Water. Click on the page link below to follow our progress through the year.