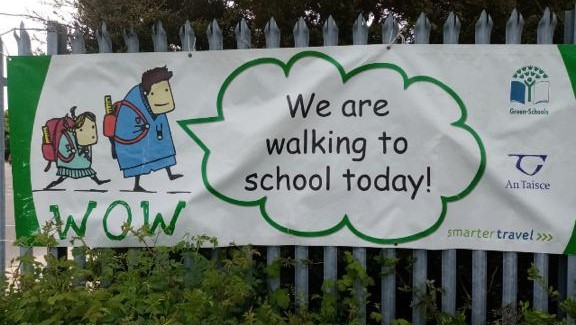 Green Schools Flag 4 - Walk On Wednesdays
We have been working towards our 4th Green Schools Flag since September 2020. What would usually be a one year project has had to stretch out over two academic years, as a result of the two major COVID-related closures.
This flag is for the area of "Travel" and we have been enjoying great success and seeing great numbers take part in our "WOW Project - Walk On Wednesdays". With only a few weeks to go and the weather finally picking up, we are hoping for a final push from as many of you as possible, as we march towards the holidays at the end of June. Here we go then, best feet forward.......
For all information related to this Flag and all the previous flags in the Green Schools Project, click on the page link in the menu above or just click HERE.