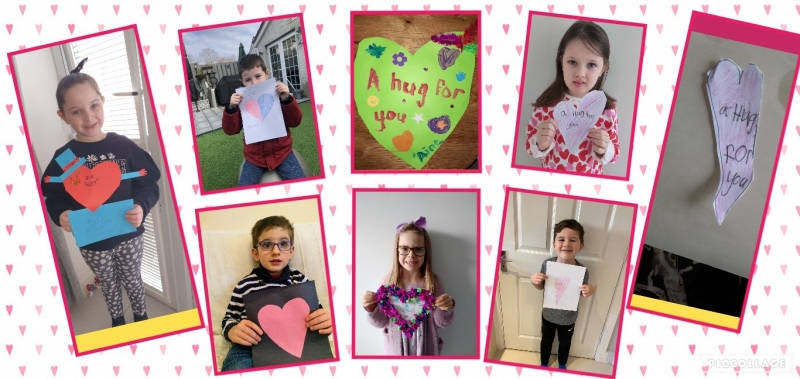 Even More Hugs - from Room 7!
They say "you can never get too much of something good" and how true that is...... especially when it is "Virtual Hugs All Round" from the at-home pupils to everyone missing the real thing!
So, below we have the latest batch of feel-good, heart-shaped wishes, which are the result of the stellar efforts of the children in Ms. Power's Senior Infants Class in Room 7!! Don't they all look so proud of their creations - and so they should, spreading warm feelings of love and joy right throughout our locked-down school community. This will help us to keep going and keep our spirits lifted, until the day we are all looking forward to arrives - being back together for real and having fun together.
A great big "THANK YOU" so to you all in Room 7 (and your teacher), for brightening up our day with your lovely artwork and cheerful wishes..... which we return to you many times over!!
(P.S. If reading on the website homepage, just click on the image or title above to open the full post and access the pictures).