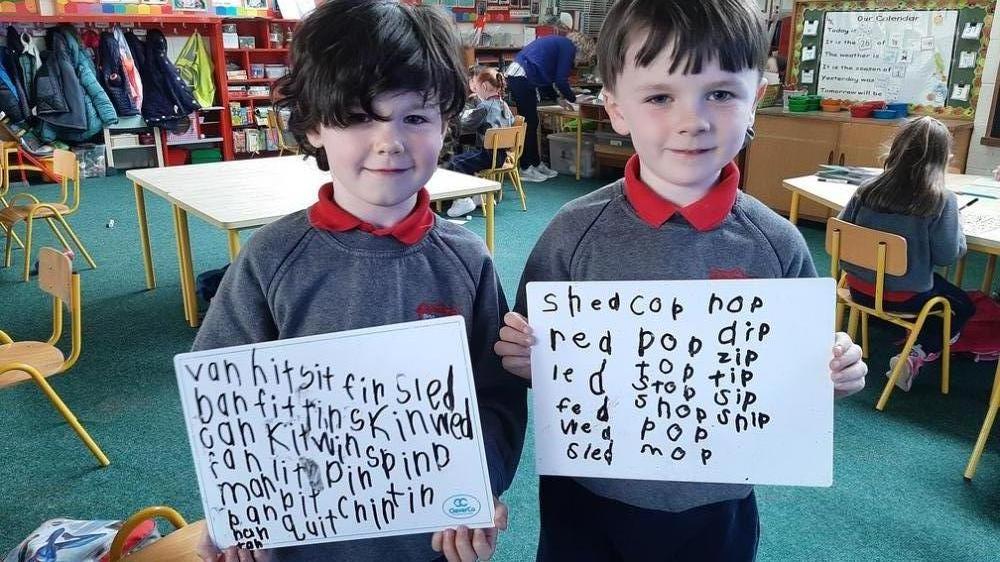 Busy Bees in Room 3!
Look how hard the children are working in Junior Infants!
After introducing the initial sounds from beginning of year, children are now reading CVC words (Consonant -Vowel-consonant e.g. cat) and working on word families.
Not only that, they are also learning letter formation! Ben, Brooke, Daniyar, Jamie and Johan proudly show us their efforts!
They are working hard on a poem called An Fear Bréige - The Scarecrow in theme of Éadaí.
After reading one of our Junior Infant English readers called The Puppet Show, Johan was inspired to make his own. He loved the story so much that he created and decorated his own frame. Johan also made a set of stick puppets to tell his stories. Maith Thú Johan!