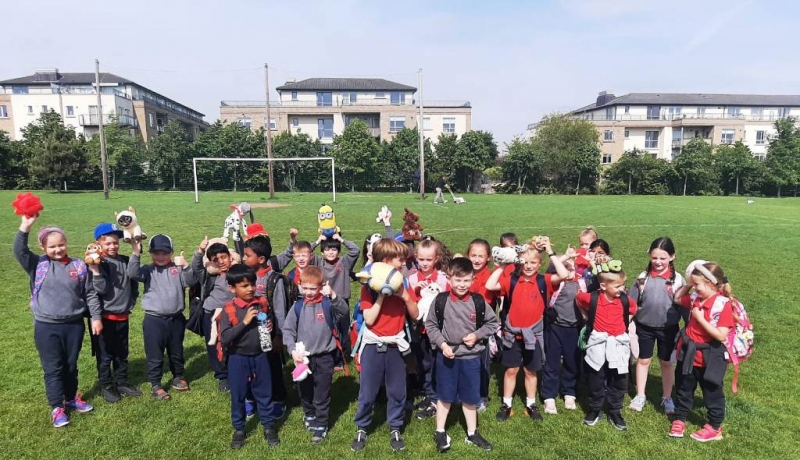 Teddy Bears Go On Picnic
With the easing of the COVID restrictions, outdoor dining is back on the menu and the Teddy Bears in Senior Infants didn't waste any time organising an outdoor social event..... a picnic, following the regulations of course!!
We have pictures here of the first ones to head out - the Teddy Bears (and their children) from Ms. Watson's class in Room 7A and Ms. Ginty's from Room 8A. Thankfully the weather stayed nice and there was plenty of time for fun and games, along with the picnicking. The "Bears" of course came in all shapes and sizes and by the end of the picnic, I heard they were all "stuffed" (groan!!).
Even before COVID times, such outings were always very popular. It is a great sign to see fun activities like this returning as proof, hopefully, that we are on the road to a return to normal and all the good stuff that brings with it.
To see the bears and children enjoying themselves, click on the picture above and then view the full gallery at the bottom of the new page.