Room to Improve with Anna Cunningham!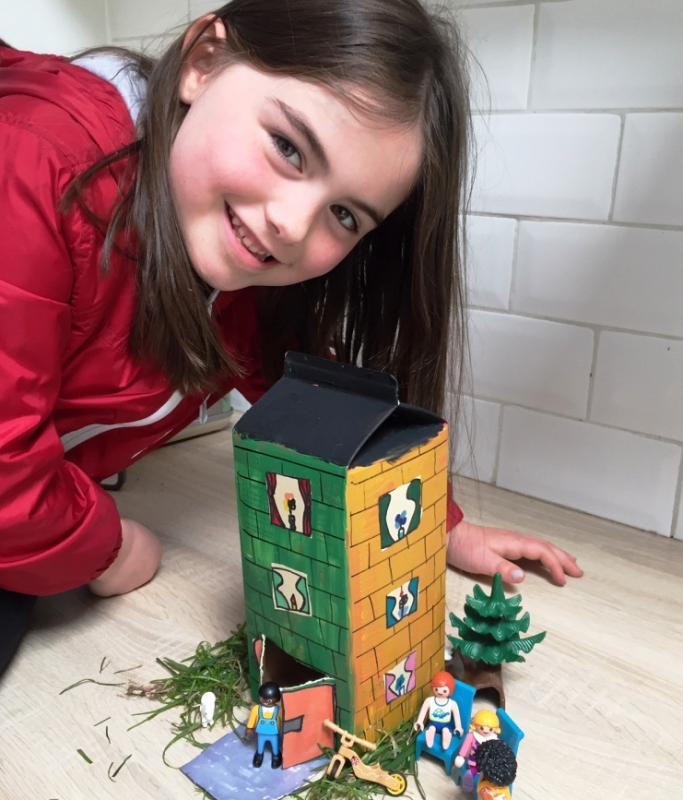 It's not often you can spot a child's future career as early as Senior Infants but there are a few obvious choices already available to Anna Cunningham from Ms. O'Connell's Class in Room 8A!
Eager to get stuck into the latest homework list one Friday evening, Anna was inspired by a construction project she spotted. In a great example of art from recycling, Anna took a old, used milk carton and quickly turned it into the House of her Dreams!
It's a beautiful, colourful, tall, high-density building, with lots of room it would appear, for the people enjoying the garden.....would be a fine place to be "locked down" in.
So, will it be an Architect, Builder or Town Planner that Anna will become? We certainly need someone like this to get our housing problems sorted out!!
Well done Anna - if you right-click on the photo, you can enjoy a full size image in a new tab or window.