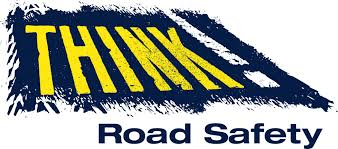 Road Safety Week
Children are our most vulnerable road users and so it is up to parents and teachers to ensure we play our part in keeping them safe. Setting a good example is one of the most important things we can do. The example we set is likely to shape the road users your children will grow up to be.
We would ask all drivers to be conscious of young road users at all times but particularly in the mornings/afternoons as they travel to and from school.
In the interest of Safety please remind your children of the following:
When on their way to and from school they should always cross the road where the Traffic Wardens are placed and follow the Safe Cross Code. Safety Wardens are employed for your children's safety. Please support them and ensure that all children go to and from school safely.
Parking is prohibited by law on the yellow "School Keep Clear" area and the "zig-zag" lines, outside the main gate of the Holy Family Schools. In the interest of the safety of the school children and the whole school community, I ask you "please do not park your cars in these areas".
The Safety sign at the gate clearly states "Staff Cars Only".

Only Staff cars may enter the carpark prior to 4.30 pm.
When entering the Staff Car Park on foot we would ask that all guardians and children use the footpaths and yellow walkway as provided and do not cross through the carpark or walk between cars.
The Church kindly allow us use their carpark. Please do not cause disruption by double parking and only designated parking spaces should be used.
The school opens to receive pupils at 8.50 am. No responsibility is accepted for pupils arriving before that time. Parents/Guardians are reminded to keep their children under supervision at all times as their safety is paramount.
The same applies in the afternoon, when children are being picked up or going home on their own. Scooters and bicycles should not be used in the school grounds. Please be aware there are two very large schools on this campus and the safety of our children is always our first priority.
If meeting your child at the gate, please do not block exits to allow all children and parents to leave promptly.
This week class teachers will be working on Road Safety and the importance of following the "Rules of the Road". The community Gardai will be visiting the school and talking to the children.
As the children's safety and wellbeing is of the utmost importance, we welcome your continued support in this matter.
Yours sincerely,
Declan Power, Principal