Retirement tributes from Board & Parents to Principal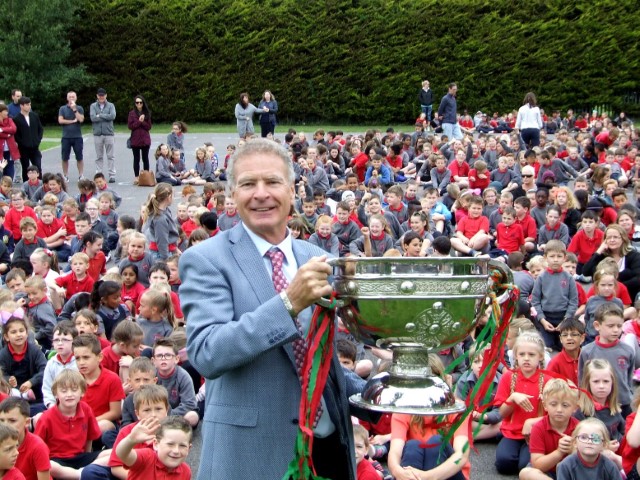 Mr. Mark Cunningham retires on August 31st after 15 years as Principal and 35 years in total as a staff member here at Holy Family JNS. Having spent the majority of his 40+ years in education at our school, the Board Of Management has issued the following letter as a tribute to Mark and to celebrate his long and illustrious career. The letter was sent home with all the pupils in the school prior to the summer closing. If you would like to read the letter, please click on the link below to download and open a copy.
Below also see some photos from the Parents' Association Retirement Event held on Thursday June 22nd at the school. A huge crowd of children, parents and staff filled the school yards, from both the Junior and Senior schools to take part in what was a hugely enjoyable event. Speeches were made, poems were recited, gifts were presented and songs and music played. The Junior School Band (now dubbed an "orchestra" in some reports!!) hit new highs with their performance. A surprise visit was made by one "Sam Maguire" proudly decked out in the Red and Green of Mayo!! Included in the pictures below are snaps of the "edible" gifts sent in from the gifted parent bakers, willingly shared by Mark with the staff!! Many thanks to all who contributed to a memorable occasion.